I totally love looking like a sexy beast, but I hate, no loathe working out. I sweat like a pig and smell horrible. My hair gets all nasty and I no longer look cute. I get that is how you know you worked out and shit, but damn can a girl not maintain some semblance of pretty while working out? My face gets all sweaty, which makes my makeup run…. Making me look crazy as fuck.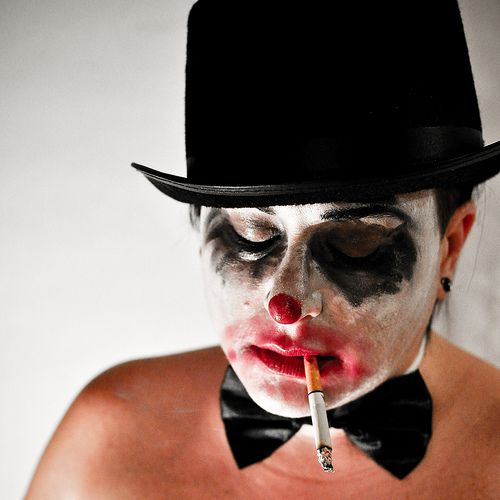 Minus the cig (although it does make him look super cool),
this is what I look like after working out.
On this note, I started C25k on Sunday. I do not run. I have never been a runner. In high school, I was the girl run/walking my mile in gym and carrying my inhaler while doing it. I was that cool. But, I have come to the realization that I cannot be dependent upon my elliptical and cannot use not having it available as an excuse to be a lazy ass. That is how I currently have a food baby growing. Not a cute look on me. So, I took Tigger on Day1 of C25k and he LOVED it. Me? I tolerated it. I wasn't sore at all after, but today? Today, is my office day for work and my ass hurts from sitting in my chair. It's actually more of the saddlebag area that hurts.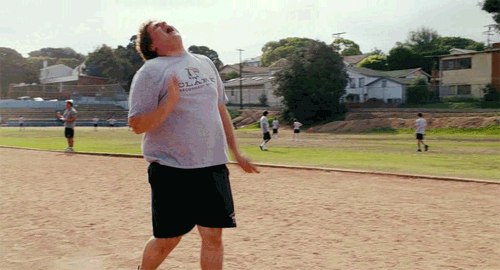 I understand. I truly understand.
So, to all my runners out there--- What are your tips, tricks, and advice to make me hate this less?