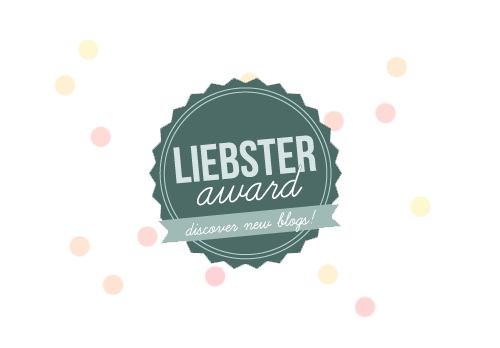 1) Thank and link back to the blogger who presented you with the award.
2) Answer the 11 facts about yourself.
3) Answer the 11 questions you were asked.
4) Write 11 questions for your nominees.
5) Present/nominate a Liebster award to 3-5 other bloggers with less than 200 followers.
This was way harder than I thought it would be! I really had to think about 11 rando things that I know nobody really cares to ask me, but that I feel like I should share :) You know, just to get to know each other.
1.
I am a junk food fiend. I love salty, sweet, crunchy, chewy. I frequently will go into a store just to buy gummi bears.
2.
I only workout so that I can drink all the wine and beer I want. Do I like all the side effects and fringe benefits of working out? Yes. But my end goal is to look like a sexy beast while being a wino.
3.
I have a super fat face. No matter what I do, my chubby cheeks always interfere with my cuteness in pictures!
4.
I never needed to be married--- that is one of the ways The Mister and I connected. Neither one of us felt like marriage was a must have for a successful relationship and partnership.
5.
I am very open with people I am comfortable around! With these people, I really don't feel like there is such a thing as TMI :)
Even when in public.
6.
I am creative in ideas and spirit, but not crafty or artsy enough to make things look like what I imagine. But I sure can tell people what I want done!
7.
I love sushi. Love sushi. My favorite place has a sushi train! It is the best date night, but a def splurge for us.
8.
I pretty much never leave the house without some form of makeup on. If nothing else, concealer (if possible with tinted moisturizer) and mascara.
9.
If there is a movie or pop culture reference made, I probably won't get it. I don't really remember things too well…
10.
…. And I don't really like to watch movies or tv series because they take too long. I don't like sitting for 2 hours to watch a movie and I don't like having to wait a week in-between shows.
11.
I am super impatient if you can't tell from number 10.
I need to say THANK YOU to Stayc at http://www.lacyandcrew.com/ for nomintaing me. Thanks, girl! Here are the questions that she asked....
1. What is your favorite beverage? I hearts me some Diet Mountain Dew, to the point that I drink off brand. No jokes, Hy-Vee Diet Mountain Lightening is legit.
2. Chocolate or vanilla? I don't like chocolate cake or frosting, but love brownies
J
I love chocolate ice cream with brownies in it (i.e. Ben and Jerry's), but I prefer vanilla ice cream if eating it plain.
3. What are your favorite seasonal fall activities? I love sitting on the back patio with a fire going and playing in the leaves with my fur babies. I really like going to the pumpkin patch and petting zoo with the kids I work with. Those are the best fall field trips!
4. How many siblings do you have? I have an older brother.
5. Why did you start blogging? I started blogging to meet the people that I had creeped on
J
I totally read blogs and never commented because I thought it would be weird.
6. Where do you see yourself in 5 years? In 5 years, I will be married, we will have fixed our house up
J
and I will hopefully be starting on my clinical license. I want to always work in a school, but I would like to work in a private practice on the side with children and families.
7. What is one of your hobbies? I love to read cheesy romance novels, watch reality TV, hang out with my boxers, play one specific video game with my boo, go to happy hour with my girlfriends, drink wine with my girlfriends, and shop.
8. What is your favorite T.V. Show? Pretty much anything reality based. I used to love the Real World before it got all STD ridden, so not that though.
9. Who is your celebrity crush? I LOVE, LOVE, LOVE John Travolta. LOVE. I love to watch Grease when I am home alone. I also own Hairspray, where he is in drag love John Travolta.
10. Do you like sports? If so, who is your favorite sports team? I LOVE THE ROYALS! My friend Jen and I usually buy an 11 or 15 game pack, but this season we were both too busy
L
My goal is to be able to buy season tickets!
I would like to nominate the following blogs that I creep on (please refer to question 5 above).... drum roll please...
Melanie at Sarcasm and Curls I love reading her humor and candidness. She will make you pee your pants laughing!
Stevie at Colorful Commotion I've been following Stevie as she planned her wedding and blogged about her life. So much fun and honesty wrapped up on one page here!
Miss Angie at My So Called Chaos I get over to her blog to look at the cool happenings going down! You don't want to miss!
1.

What is your favorite food?
2.

What is your guilty pleasure?
3.

If you could be anything for Halloween, what would you be?
4.

Favorite song at the moment?
5.

What is your favorite color?
6.

How long have you been blogging?
7.

What are three words you use to describe yourself?
8.

What is your dream vacation?
9.

Are you a night owl or morning person?
10.

Plastic surgery- a do or don't for aging gracefully?
11.

What is your favorite recipe?