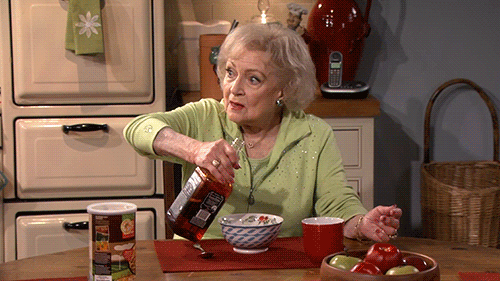 This is how I feel about going to work right now.
Since I can't be like my idol Betty, I just made a deliberate choose not to shower the past two days so that I could sleep in an extra forty minutes. I just did a whore bath and dry shampooed my hair. Judge me all you want, I still smelled passably presentable. And by presentable, I mean thank god it was an office day with no kids so I had limited interaction with people who actually washed their hair.
And for those of you haters who say it's only day three suck it up asshole, you had the summer off. I say being this awesome is hard. Prolly not as hard as being a Realhouswife, but still hard. I mean I worked three days this week! I am so glad it's Friday! #firstworldproblems #idontcare
I got my eye on the prize though. Soon it will be payday and I will be rolling in boxed wine, Miller Light, and buying all the junk food I want. Oh, that's just me being all PMSy, I won't really do that. I'll just go to a strip club and make it rain on a hoe.