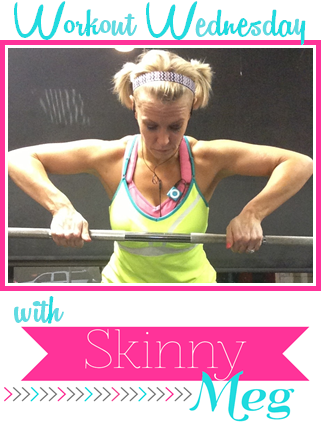 One of my fave things that I do is creep on blogs. Like hardcore. But, not in a creepy way. One of the best blogs is Skinny Meg. She posts some of the most motivational and honest things I've ever read. She helps me to stay motivated to go hard, even when I'm not feeling it.
So..... as for the not feeling motivated. I work a part-time, on-call job at a homeless shelter for teens and as such I work rando shifts when people call in sick, when the shelter is understaffed, or for any reason. My day job is at a school district, so I am used to the 7:50-3:30 set schedule (spoiled I know). Last night, I worked 6pm-1am and got off late. Tonight, I work 10pm-5am. Ugh, no motivation all I want to do is sleep.
Instead, I decided to link up to Meg's workout Wednesday as motivation. I'm working on getting my sexy into some skinnier skinny jeans. Today, I just went with a warmup of Blogilates. I did the Day#3 videos. Then, I got my elliptical on :) A nice solid 30 minutes of doing resistance intervals. This shit ain't pretty, but I did it and that's what matters. BAM!
#SweatyPic